Like many of you, HAND has been closely monitoring developments as it relates to the outbreak of respiratory disease caused by a novel "coronavirus disease 2019" (COVID-19). As health officials urge extreme caution in public spaces and large gatherings, the health and safety of the communities we serve is our top priority.
The most vulnerable among us will suffer the greatest impacts. When you are living paycheck to paycheck, uninsured or underinsured, or simply just lack the resources to adequately prepare and protect against the COVID-19, the risk of contracting and spreading the virus is greater. As our region's response evolves, we applaud our elected leaders across the Capital Region who have moved swiftly in passing emergency legislations to mitigate the negative impacts to our region. However, we are still in uncharted territory and know that the fluid nature of this pandemic will have downstream impacts on vulnerable populations. The country's safety net system is fragile, and our region's is no different.
HAND is a community that represents many communities, and our goal will be to keep this page updated with information our members can use as you explore ways to fill in the gaps for the communities you serve. If there are resources you are aware of that would be helpful to have on this page, let us know. Please send your suggestions to info@handhousing.org.
Capital Region's COVID-19 Response

Federal Government
Centers for Disease Control and Prevention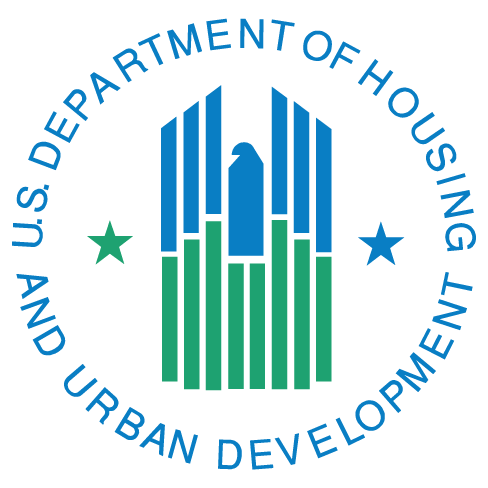 U.S. Department of Housing and Urban Development
U.S. Small Business Administration

Washington DC
DC Board of Elections: Request Absentee Ballots

Commonwealth of Virginia

State of Maryland
Maryland DHCD
Montgomery County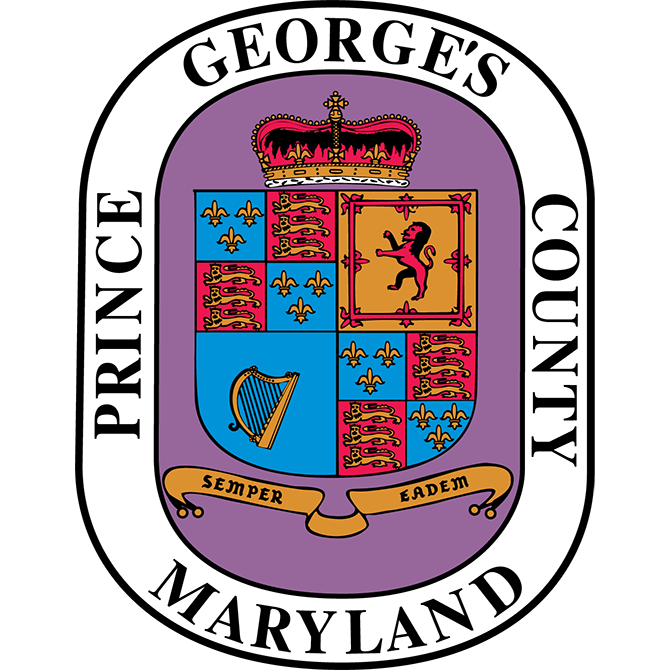 Prince George's County
Across the region, our jurisdictions have sprung into action passing emergency legislation and other measures to provide relief to residents, businesses and other entities during this public health emergency. See how our local governments are working to keep our communities healthy and safe. Up-to-date information can also be found on Ballard Spahr's COVID-19 State and Federal Legislation Tracker.
---
Nonprofit organizations and the philanthropic community play a critical role in serving individuals and families across our jurisdictions. However, the great work that these organizations are doing is being severely impacted by the COVID-19 outbreak. Below we have listed: foundations that have set up emergency response funds, nonprofits that have shared their most urgent needs and services that are available for our neighbors under these extreme circumstances.
Resources for Housing & Service Providers
Housing providers are uniquely impacted by the onset of COVID-19, having consistent and close touchpoints with residents. From communicating with tenants to dispersing funds and most importantly – keeping everyone as safe as possible, there are plenty of considerations to keep in mind. Below are several helpful resources that can assist as you navigate these processes.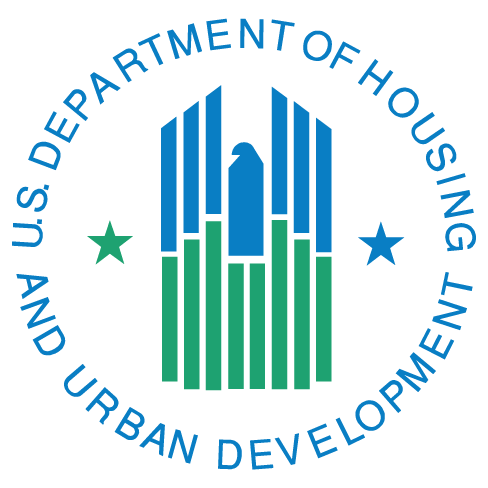 HUD's Office of Multifamily Housing has recently published FAQs for owners and managers of HUD assisted housing. While much of the HUD FAQs is focused on issues that all owners may encounter, there are also takeaways pertinent to affordable properties dealing with residents who may be impacted by the virus, including guidance on rent payments and income recertifications.
Additionally, HUD has released a CDBG Quick Guide to Support Infectious Disease Response, which provides grantees with information on implementing Community Development Block Grant (CDBG) funds in a coordinated effort with local health authorities before undertaking any activity to support state or local pandemic response.
---
LeadingAge has put together several materials for housing providers, including template letters, media statements and visitation guidance. If your community serves older adults specifically, they also have provided key resources that could be helpful:
---
CSH has pulled together information from a variety of sources, considering the material from the vantage point of supportive housing providers, affordable housing providers and property managers to help your agency best support your residents, your staff and your community.
---
Nixon Peabody has pulled together guidance on topics that owners, managers and other providers of market-rate and affordable housing should consider as they make plans to address the COVID-19 virus.
---

Property managers inherently have a high standard of responsibility, but especially in uncertain times there are many people who rely on them as leaders to keep them safe and protect their interests. From employees, to owners, investors, residents, and tenants, there are several aspects of preparedness, business operations, and communication needed to address each one of these stakeholders when faced with the threat of a pandemic. Institute of Real Estate Management (IREM) has released a guide for property managers to successfully plan for the impacts of the COVID-19 pandemic.
---
For millions of low-income Americans who don't have Internet service at home, this uncertain time is going to be even more difficult to manage. As schools and businesses close and families are encouraged, or even mandated, to stay home, Internet connectivity becomes even more important. Comcast is offering 60 days of complimentary Internet connectivity (with increased speed) to low-income families by way of its Internet Essentials program.
---
Urban Institute has organized key recommendations on how communities and programs can prepare for COVID-19, including resources on infectious disease preparedness, reducing infectious disease transmission, managing the spread of infectious disease in shelters, managing the spread of infectious disease in encampments and CDC guidance for preparing facilities for COVID-19.
For child care and early education providers, the federal government and many states already have plans developed in the aftermath of natural disasters in the past decade. These evidence-based materials are valuable to leaders and adults seeking how to prepare for the COVID-19 virus. Urban Institute has also published resources at the state and federal level for child care providers, early education providers, administrators, teachers and families.
---
Maryland Affordable Housing Coalition is posting the most current resources from the federal and state government, national and state industry and advocacy groups, and from their members. 
---
AHTCC is a trade organization of housing professionals who advocate for affordable rental housing financed using the Housing Credit. Given the significant impact of the current COVID-19 crisis on the ability develop to build and preserve affordable housing, the AHTCC and their partners at the ACTION Campaign have provided recommendations to Congress that will help to mitigate negative effects and allow practitioners to continue to build sorely needed homes for low-income households by providing accommodations for the Low-Income Housing Tax Credit (Housing Credit).
---

The National Low Income Housing Coalition released a new interactive "Housing Instability and COVID-19 Map. The map shows for each U.S. county the number of renters who are experiencing or at-risk of housing instability, including extremely low-income renters who are severely housing cost-burdened or living in overcrowded conditions, the number of people experiencing homelessness in the Continuum of Care to which each county belongs, and which counties have confirmed COVID-19 cases.
---
CohnReznick has compiled a series of resources and webinars to assist the community navigate COVID-19 related impacts and resulting legislature including the recently passed CARES act.
ON-DEMAND WEBINARS
TAX ALERTS/ INSIGHTS
---
The Terner Center for Housing Innovation at the University of California, Berkeley is a collaboration between the College of Environmental Design (CED) and the Haas School of Business. The Terner Center leverages applied research and best practices to inform and advance innovation in the planning, financing, design and development of the built environment. Recently, The Terner Center published an article on lessons learned from the Great Recession and how it can apply to housing aid during current events. 
---
Uber is providing ten million free rides and deliveries for frontline healthcare workers, seniors, and people in need. They are working with organizations to help do this.
In an effort to weaken the spread of COVID-19, our local jurisdictions have implemented widespread school closings, organizations have issued event cancellations and many companies have transitioned to teleworking. For children who rely on free or reduced lunch at school, and food service/hospitality workers who depend on that income, the pandemic is a huge blow. Below you will find several local restaurants and catering services who are doing their part to support individuals and families.
All DCPS schools are closed for students through April 24 , however will still be open to provide free meals. Meals will be available for all students every weekday at locations throughout the city. The comprehensive list can be found here.
---
Building Bridges Across the River: From now until March 31, FREE meals will be distributed to children 19 & under from 12-2 pm, Monday-Friday, by DC Central Kitchen @ THEARC (1901 Mississippi Ave SE) on the outside patio. BBAR is also partnering with Martha's Table to distribute free groceries in THEARC West Lobby.
If you are a resident in Ward 8, please contact info@thearcdc.org if you would like to request volunteer support with errands or food delivery for homebound residents.
---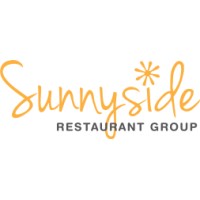 The Sunnyside Restaurant Group (Good Stuff Eatery, We, The Pizza and Santa Rosa Taqueria) is offering free meals for children who are not able to eat at school. This offer is available at the following locations around the region:
Crystal City- Good Stuff Eatery and We, The Pizza

Georgetown- Good Stuff Eatery

Capitol Hill- Good Stuff Eatery, We, The Pizza, and Santa Rosa Taqueria

Ballston- We, The Pizza
---
Geppetto Catering recognized that in the wake of COVID-19, event cancellations will continue to happen over the coming weeks, and sought to address the challenge of keeping its hourly workers who greatly depend on the income from their jobs at work while also helping others across the region. Gepetto has created a special Give a Meal menu that has options for all different palates and diets, and it is partnering with United Way of the NCA, Jubilee Housing, and Goodwill of Greater Washington to aid in identifying individuals that may be in need. These pre-made meals are at a drastically reduced cost, and the delivery fees are completely waived. The team will deliver meals in foil containers right to the doorstep, so that there so that there is no hand-to-hand contact.
---
Good Company Doughnuts and Cafe in Arlington is offering a free meal from the kids menu (plus a doughnut!) to school-aged children from Monday through Friday, as long as Arlington schools are not open. Additionally, the cafe is offering free delivery to seniors who order purchases above $20.
---
Hook Hall in DC has launched a widespread program to offer assistance to hospitality workers impacted by the cascade of cancellations and closures, including professional development programming, employment services information, and free meals. Hook Hall is also partnering with Kellogg's to provide 150 meals each day for breakfast (8 a.m. to 10 a.m.) and dinner (2 p.m. to 6 p.m.) Monday through Sunday, starting on March 23. Other family-focused programming begins on March 16.
---
Little Miner Taco in Brentwood, MD is offering one meal from the kids menu daily for DC Public Schools (DCPS) or Maryland students as long as their schools remain closed.
---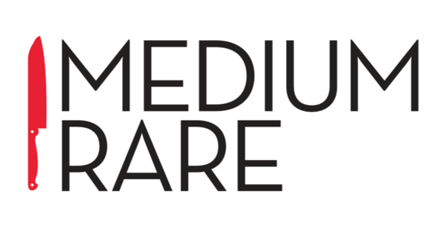 Medium Rare is delivering dinner to any local person over 70 who is quarantined, whether it's a self-quarantine or they were mandated by a health official, with the help of volunteer drivers. Medium Rare appears to have been somewhat flexible about the age cutoff, depending on need.
---
Milk and Honey is offering free breakfast to homebound students at its Bowie, College Park, and H Street NE locations. Meals include cereal, waffles, pancakes, and fresh fruit, Monday through Friday, 8:30 a.m. to 10 a.m.
---
Po Boy Jim in DC is offering free meals from its kids menu as long as schools are closed.
---
Rasa in Navy Yard, DC is offering free take-out meals for all school children under the age of 18, hospital workers who can provide a valid ID, and its own staffers and their families.
---
Think Food Group Restaurants is closing all of its D.C.-area restaurants and converting many of its locations into community kitchens providing "affordable plates of the day" for takeout—José Andrés said in a release that "those who cannot afford to pay we will welcome as well." The forthcoming community kitchens will be open at America Eats Tavern, Oyamel, Zaytinya, and the three local Jaleo outposts.
Additional Resources for
Organizations
On an organizational level, there are countless items to maneuver in the wake of COVID-19 as it relates to business operations. The below resources offer information on financial relief and key considerations for nonprofits specifically in the wake of the outbreak.
 JPMorgan Chase has made a $50 Million philanthropic investment to help address immediate and long-term impacts of COVID-19. This commitment will address humanitarian and economic challenges, supporting vulnerable and underrepresented communities, small businesses and existing nonprofit partners.
---
Minnesota Avenue Main Street (MAMS) Business Resilience Fund will help small businesses along the Minnesota Avenue commercial corridor thrive and prosper in place. MAMS intends to fund a total of $40,000 in grants, with awards of up to $10,000 per small business. Applications are due July 30th and will be reviewed on a rolling basis until the funding is exhausted.
---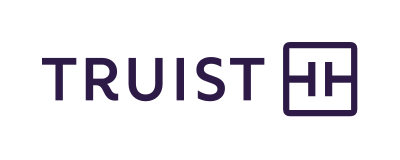 Truist is offering relief measures, allowing greater access to capital for borrowers and empowering our teammates to support clients affected by the COVID-19 pandemic. The relief measures include: payment relief assistance, temporary waiving of ATM surcharge fees, and supporting cash flow needs for clients who are affected by the COVID-19 pandemic.
---
Whether you are guiding staff about travel or remote work arrangements, seeking guidance from other groups in response to Covid-19, fielding donors' questions or worrying that the virus will dampen your fundraising, there are many items to consider as a nonprofit organization. The Chronicle of Philanthropy has put together resources for nonprofit leaders, communications staff, Human Resources and more.
---
The Economic Development Corporation (EDC), in collaboration with FSC First and the Prince George's Chamber of Commerce, is working to inform small businesses about the U.S. Small Business Administration's (SBA) Economic Injury Disaster Loan Program. This program provides small businesses with working capital loans of up to $2 million to help overcome the temporary loss of revenue they may be experiencing. The SBA has declared Prince George's County an economic disaster area that qualifies for this program.